We offer creative solutions!
RollingBILLBOARD is a dynamic and versatile creative agency specializing in a wide range of design and marketing solutions. 
With over 20 years industry experience, not only do we know everything about the best materials to use, the installation methods and everything involved in getting your project done, we also do all the design & branding for your project IN HOUSE!
We have something really BIG in the works!
Enter your email address to get updated on our upcoming project!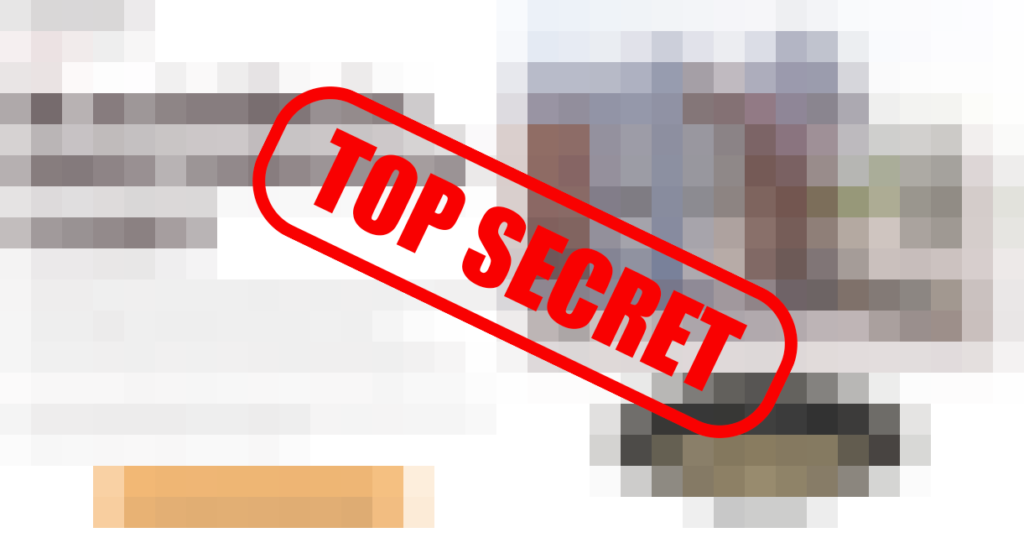 Marketing vehicle graphics
The best bang for your marketing dollar!
Vehicle marketing is one of the best ROI tools on the Canadian market! With high quality Marketing Vehicle Graphics, you only need to invest once. The investment will continue to pay off as your business grows.
Whether you have one vehicle or an entire fleet, we've got you covered
At Rollingbillboard, we know that your vehicles are more than just transportation – they're valuable real estate for advertising your brand. Whether you're a sole proprietor with a single vehicle or a fleet manager overseeing multiple cars, vans, or trucks, our custom marketing vehicle graphics packages are designed to transform your vehicles into rolling billboards.
Custom designs that get ATTENTION
Our designers are passionate about creating eye-catching visuals that demand attention. We leverage the latest design techniques and technologies to ensure your graphics are not only striking but also convey your message effectively.
Our custom marketing vehicle graphics are not one-size-fits-all. We work closely with you to craft a brand and a message to meet your needs. Whether you have a specific design in mind or need our creative expertise, we will create a custom solution that aligns perfectly with your company and the image you wish to project
Some of the GREAT brands we've built
The best material & expert installation
We are dedicated to making your brand shine on the road. Our marketing vehicle graphics are the result of a perfect blend of your vision and our professional expertise.
Expert Installation: With meticulous attention to detail, our installers skillfully apply graphics to your vehicles, ensuring a flawless finish that looks like it rolled right off the assembly line.
The Best Material: Quality matters. That's why we use the finest materials that not only look stunning but also withstand the rigors of the road. From vibrant colors that won't fade to durability that lasts, we use materials are engineered to perform.
Add Paint Protection Film over your graphics
PPF acts as an invisible shield, protecting your vibrant marketing graphics from road debris, stone chips, bug splatter, and harsh weather conditions. By preventing damage, it ensures your graphics retain their brilliance, preserving your marketing investment for the long haul.
Window film is a versatile solution that can elevate both commercial and residential spaces in numerous ways.
At RollingBillboard, we offer a wide range of window film options to cater to your specific needs and preferences.
Marketing window graphics
Beyond the functional advantages, window film is a great way to use your windows to market your business.
Our expertise extends to creating appealing graphics and designs that capture attention and convey your message effectively.
We understand that the quality of materials and installation directly impacts performance. That's why we only use top-tier materials that offer durability, longevity, and aesthetic appeal. Our expert installation ensures a seamless finish, maximizing the benefits of your chosen window film.
Commercial and residential window films offer various benefits that can enhance the comfort, safety, and energy efficiency of your home or business. Here are some of the key advantages of using window films in both commercial and residential settings: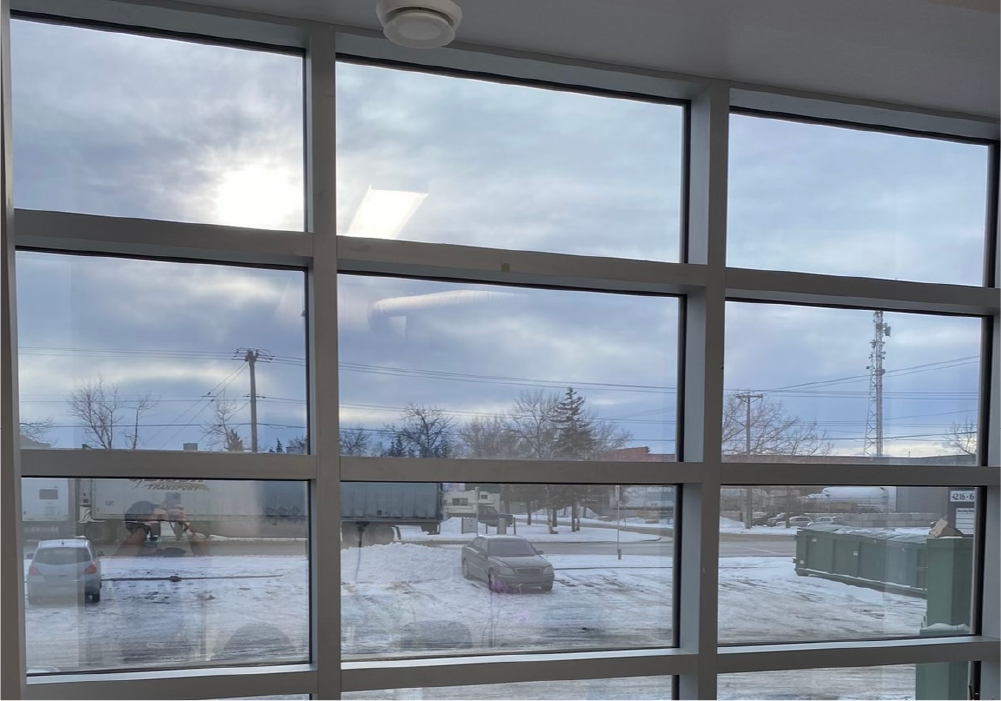 Window tinting can greatly enhance heat rejection, reducing it by up to 80%. This results in more comfortable indoor environments.
Window films can minimize glare from direct sunlight. Reducing glare enhances indoor comfort, particularly in spaces with large or multiple windows. 
Window films block a significant portion of harmful ultraviolet (UV) rays. This helps protect furniture, flooring, and merchandise from fading and deterioration.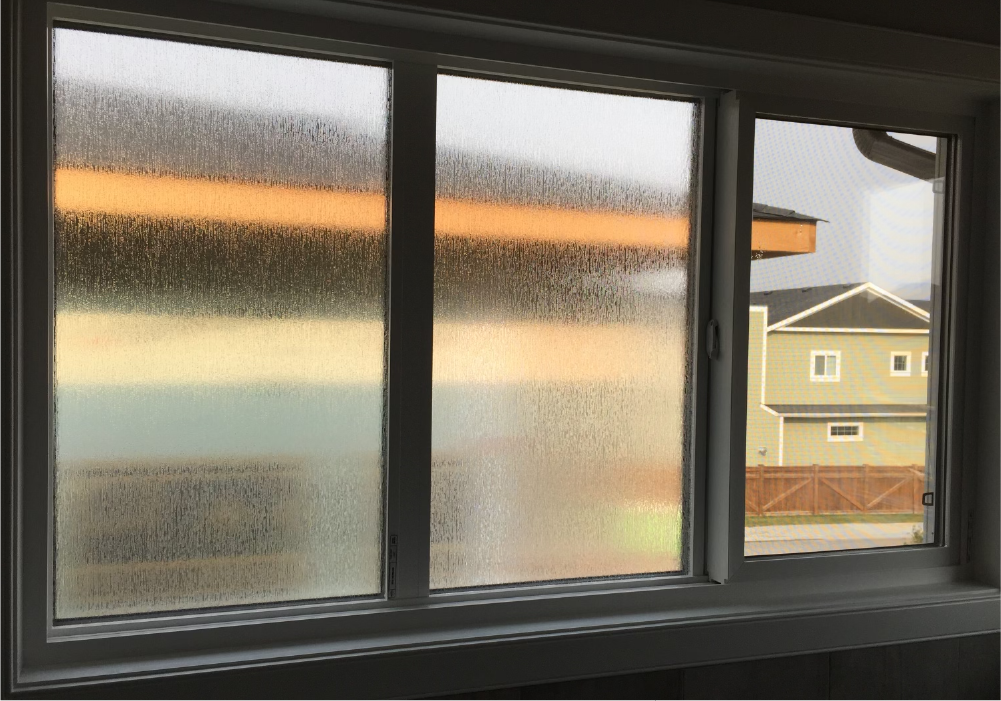 Frosted or decorative window films can enhance privacy without sacrificing natural light. Which is ideal for office spaces, bedrooms and bathrooms.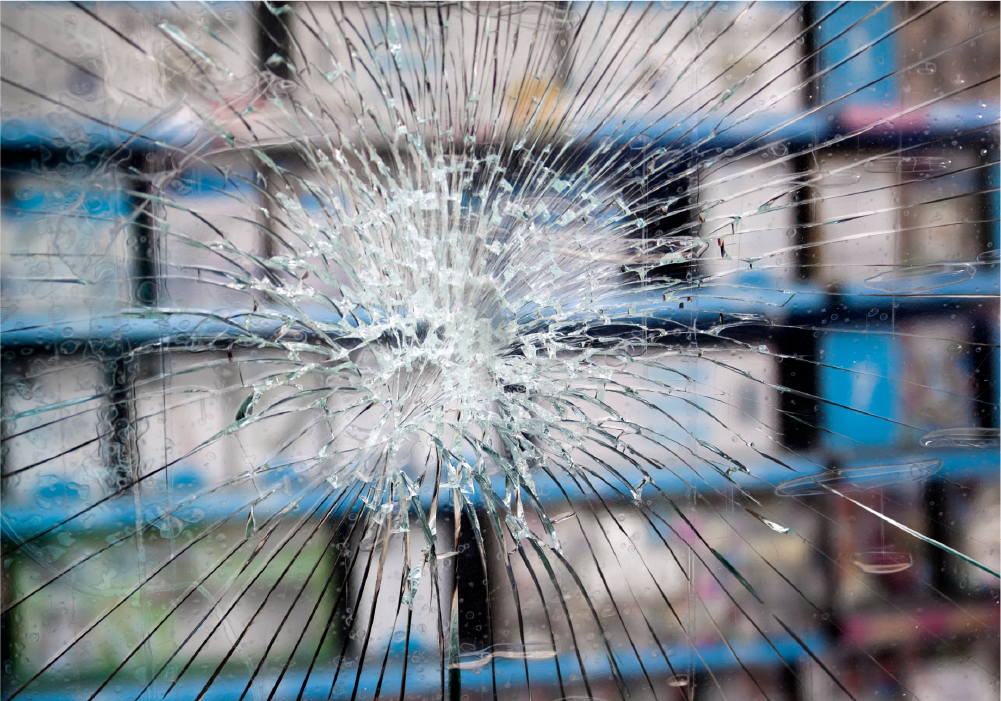 Security window films can help strengthen windows, making them more resistant to break-ins, vandalism, and damage from natural disasters.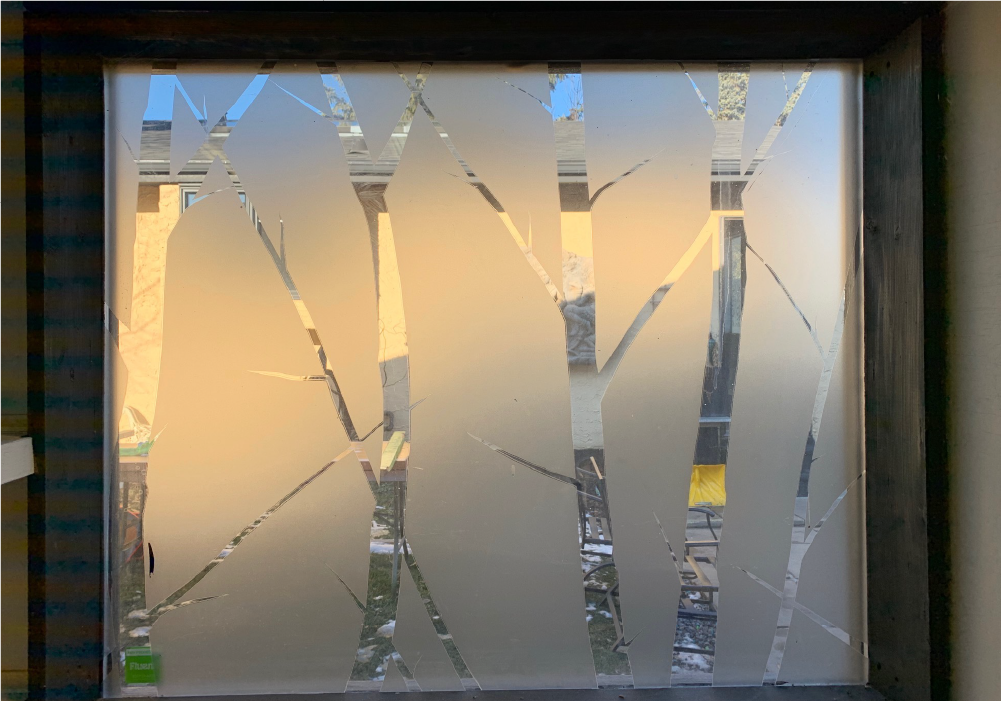 Decorative films can add a stylish and professional look to commercial spaces, while decorative and frosted films can enhance the appearance of windows and add a touch of style to your home.
Whether it's for indoor or outdoor use, in large formats or small, we've got you covered
We work collaboratively with you to create custom signage that leaves a lasting impression. Whether you're aiming to attract foot traffic to your storefront, convey essential information, or add a touch of elegance to your interior space, our versatile designs achieve the desired impact.
Our state-of-the-art equipment including CNC laser cutting technology, allows us to craft precision signage that's both visually stunning and built to last.
Highest Quality Materials  Quality is our cornerstone. We source only the finest materials, ensuring that your signage maintains its brilliance and durability through the years. From vibrant colors to weather-resistant finishes, our materials are engineered for excellence.
Check out some of the other services we offer...
We go above and beyond to meet all your branding and signage needs. In addition to our core services, we proudly offer a range of additional solutions that help you make a lasting impression.
Custom Stickers and Decals
Custom Banners
Laser Cut Signs and Lettering
Large format printing
No matter which services you need, you can trust us to deliver the same level of quality and attention to detail that sets us apart. Let us show you how we can enhance your brand and make a statement that leaves a lasting impression.
Beyond our core services, we offer an array of vehicle enhancements to take your ride to the next level.  Whether you're looking to safeguard your investment with PPF, enhance comfort with window tint, or make a striking visual statement with wraps and accents, we're here to bring your vision to life.
Paint Protection Film (PPF) Shield your vehicle's finish from the hazards of the road with our top-notch PPF solutions. Our transparent protective film acts as an invisible armor, guarding against rock chips, scratches, and environmental elements, while preserving your vehicle's pristine appearance.
Experience enhanced comfort, privacy, and style with our premium window tinting options. Our expert application ensures precise, even coverage that not only reduces glare and heat but also adds an air of sophistication to your vehicle's exterior.
Color vehicle wraps, stripes and accents
Make a bold statement with a full or partial color vehicle wrap. Our high-quality wraps allow you to change your vehicle's appearance entirely or add striking accents. It's a dynamic way to stand out on the road and showcase your personality.
From racing stripes to unique graphics, we can add subtle or eye-catching elements that set your vehicle apart and reflect your style.
What people are saying about us
Share your experience at Porterfield Studios.  Thank you for sharing your thoughts. We value your feedback and are committed to providing the best service.
We are Porterfield Studios Ltd.
Porterfield Studios Ltd. a dynamic and versatile creative agency comprising two distinct yet interconnected divisions: Porterfield Studios and RollingBillboard.

Porterfield Studios is your go-to source for creative design solutions. We specialize in crafting custom logos and branding that set your business apart. Our expertise extends to digital marketing strategies that drive growth and engagement. But we're not just about digital—we create stunning 3D props, sculptures, and product replicas that captivate and inspire. When it comes to themed environments, we turn your visions into immersive realities.
Specializing in visual marketing solutions. We're experts in marketing vehicle graphics, transforming your vehicles into powerful brand platform. We offer top-notch window film services for marketing and that enhance both comfort & style. Our custom signage solutions make your business stand out, indoors and outdoors. Plus, we provide top-tier Paint Protection Film (PPF), window tint and more for you vehicle.
Porterfield Studios Ltd. brings together the creative prowess of Porterfield Studios and the marketing expertise of RollingBillboard. We're your one-stop shop for all things branding, design, and visual marketing. Whether you need a captivating logo, immersive themed environment, eye-catching vehicle graphics, or any other creative solution, we're here to make your vision a reality. With us, your brand doesn't just stand out; IT SHINES! 
BFA, AUArts Diploma with Distinction.
President & Creative Director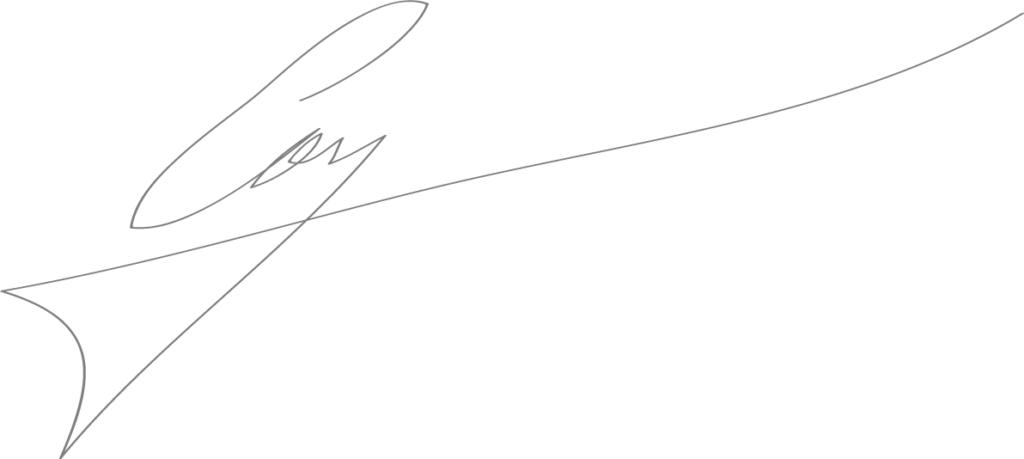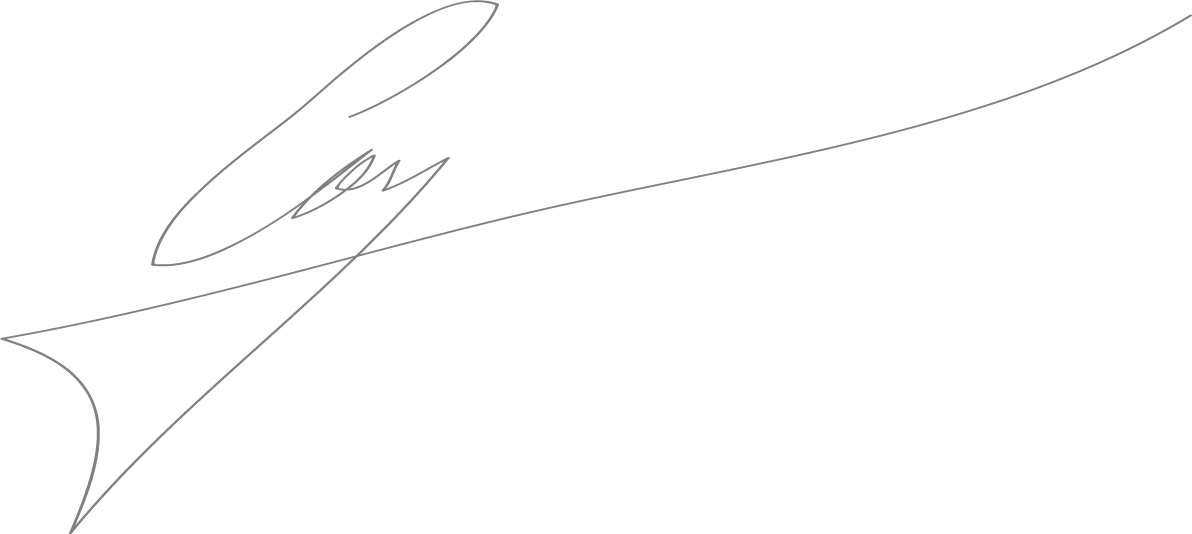 Cory Porterfield is an accomplished artist and a global authority with a rich history spanning over 25 years in the field of creative design and theming. Known for his meticulous attention to detail and inventive thinking, he has earned a reputation as a leader in delivering high-quality design solutions.
Beyond his creative talents, Cory is highly regarded for his honesty, integrity, and unwavering commitment to client satisfaction. He has shared his expertise worldwide, training individuals and companies in application of coatings and the tech associated with what it takes to successfully run a theming business. 
As a seasoned entrepreneur, Cory has owned and operated several businesses, including a theming business in Calgary called Heavy Industries, where he successfully sold his interest. His multifaceted expertise as a specialist, designer, and fabricator brings a unique blend of artistic creativity and practical know-how to every project.
With a Bachelor of Fine Arts Degree and a Diploma in Painting from the Alberta College of Art and Design, Cory's educational background underscores his dedication to excellence. His ability to blend artistic ingenuity with hands-on skills makes him a valuable asset to every endeavor.
Throughout his career, Cory has earned several awards for his work, including the prestigious Pilchuk Glass Award. His artistic contributions have garnered recognition not only in Canada and the United States but also across the globe, cementing his status as a creative force to be reckoned with.
Do you have questions, a project in mind, or just want to get in touch? We're here to help! Please use the form to reach out, and we will respond promptly to assist you with your inquiry.