Paint Protection Film (PPF)
At RollingBILLBOARD, we understand that your car or truck is  an investment worth protecting. That's why we offer a range of PPF options designed to shield your vehicle from the elements while maintaining its appearance.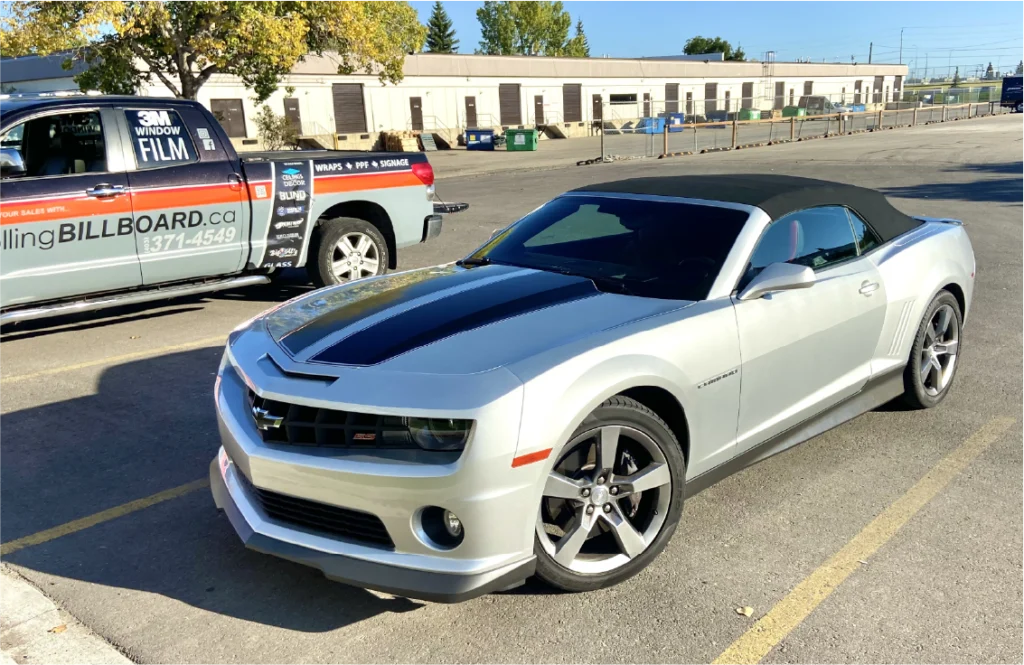 10-Year Warranty: We stand behind the quality of our PPF products. Enjoy peace of mind with a 10-year warranty against defects and yellowing.
Preserve & Protect Your Vehicle with Premium PPF
When it comes to Paint Protection Film, two factors make all the difference:
Professional Installation
We apply PPF using advanced techniques, leaving no room for imperfections. We understand that the effectiveness of PPF hinges on the precision of its installation. Our technicians are masters, ensuring that each piece of PPF fits your vehicle flawlessly.
Professional installation not only enhances the appearance of your vehicle but also maximizes the protective benefits of PPF. Our team's expertise ensures that your PPF is virtually invisible, maintaining the original apperance of your vehicle while shielding it from damage.
We believe in offering only the best to our clients. That's why we source PPF from reputable manufacturers known for producing premium, self-healing films. Our PPF is engineered to withstand the rigors of the road, defending your vehicle against rock chips, scratches, and environmental contaminants.
Quality material means your PPF provides long-lasting protection that keeps your vehicle looking pristine for years to come. With a 10-year warranty against defects and yellowing, you can trust that our PPF is designed to stand the test of time.
We offer several PPF packages from our entry-level package that provides essential coverage for vulnerable areas against rock chips, minor abrasions, and environmental contaminants,  to full coverage that safeguards every inch of your car or truck, ensuring a pristine appearance for years to come.
Stealth PPF not only shields your car from damage but also enhances its overall appearance. Its matte finish adds a touch of sophistication, giving your vehicle a unique, understated elegance.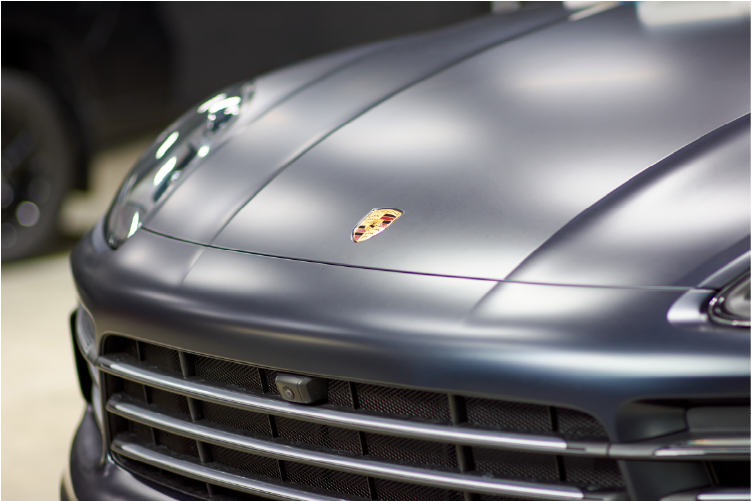 Paint Protection Film + Ceramic Coating = The Best Combination
For even more protection, consider adding a layer of ceramic coating on top of the PPF film.
Ceramic coating is a revolutionary and transparent glass coating. It is scratch resistant, UV resistant, anti-corrosive, has self-cleaning properties, provides extreme gloss and creates a hydrophobic shield. Ceramic coated sealed surfaces stay clean longer and never need to be waxed.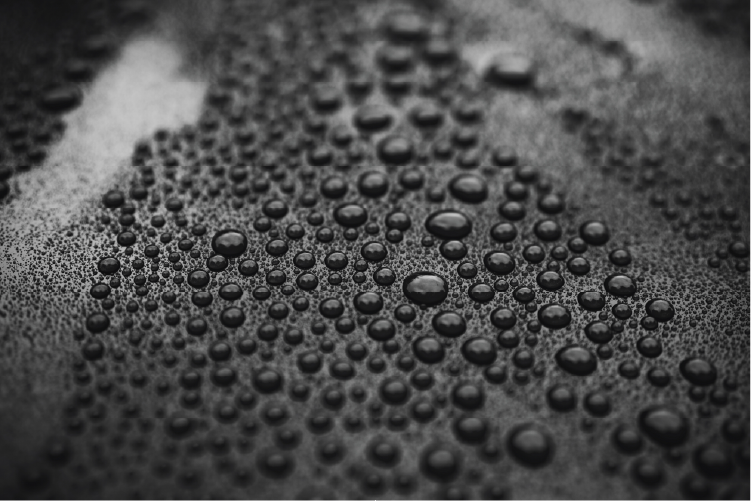 Paint Protection Film - FAQ's
Q: What is Paint Protection Film (PPF)?

A: PPF is a transparent, self-healing film that is applied to the exterior of your vehicle. It serves as a protective barrier against rock chips, scratches, and environmental damage.
Q: How long does the installation take?

 A: Installation times vary depending on the chosen package. Basic and partial coverage installations typically take a few hours, while full coverage may require a full day.
Q: Can PPF be removed without damaging the paint?

A: Yes, PPF can be safely removed without harming your vehicle's paint. In fact, it leaves the paint in pristine condition.
Q: Does PPF require maintenance?

   A: PPF is low maintenance, but regular washing and waxing can help maintain its appearance and effectiveness.
Q: Is PPF noticeable on the vehicle?

A: When professionally installed, PPF is virtually invisible and does not alter the vehicle's appearance.
Q: Can PPF be applied to any vehicle?

   A: PPF can be applied to most cars, trucks, and SUVs. Our technicians can assess your specific vehicle to determine the best fit.